Housing Market
How to exit the housing market without exiting your house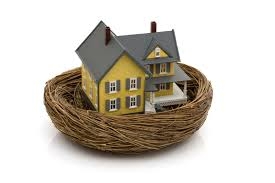 Let's say you're looking to get out of the housing market and pocket your wealth. One option is obviously to sell, but then you have to either buy another place or rent. What if you could just lease back your own property?


It's an unfamiliar concept in the residential housing market but a fairly common one in the commercial property sector. Most of the major banks, for example, sold off their property holdings long ago with the proviso that they could stay put for the length of the lease signed.
It's called a sale and leaseback and now a group of Toronto realtors, who say they are specialists in dealing with seniors, are bringing the concept to the residential market. The group says they have already structured 15 deals with hopes of more to come.
"That's kinda of the whole point of it, (not moving). We're looking at seniors but others too," said Chris Newell, who works with fellow realtors on a product called Sell 'n Stay.
A large part of his business has been working with seniors and Newell is behind a new designation — not recognized by any government or agency — called the accredited senior agent. Agents can become a Master ASA after taking a two-day course, offered by Newell, and four additional courses, provided they have five years of experience of dealing with buying and selling real estate to seniors.
Seniors are a prime focus of the sale and leaseback group because they often need more money for retirement but don't want to leave their homes. Those same seniors have been driving the reverse mortgage market, which also allows people to stay put in their homes but involves borrowing against future equity.
Reverse-mortgage advocates will tell you they've got the better product because it protects homeowners, whether prices are rising or falling in the market. A reverse mortgage lets you draw money out of your house with a promise to live in it for forever, with money owed on what amounts to a loan repaid out of the equity when the house is eventually sold.